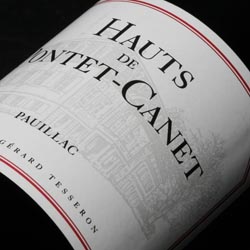 Les Hauts de Pontet Canet
Chateau Pontet Canet, currently owned by Alfred Tesseron of Cognac Tesseron fame, was classified as a Fifth Growth Chateau during the 1855 Classification. Since the time of this classification, Pontet Canet has undergone tremendous changes and improvements over the years, including its current transformation to using more organic and biodynamic vine growing techniques. It is changes such as these that have catapulted the quality of wine coming out of this Chateau to a level most would consider far beyond its Fifth Growth status awarded so long ago. As we all know, 2005 was an amazing vintage for Bordeaux and this wine rings true of that claim. The Les Hauts de Pontet Canet is the second wine of Pontet Canet, lending amazing value to a wine that shows opulence and complexity far beyond its price point. A true winner to either accompany your holiday dinner, or share as an impressive gift. This wine drinks beautifully at this time yet still has the potential for several more years of aging should you wish to cellar it for a special occasion down the line.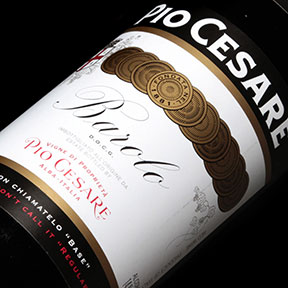 Pio Cesare
Barolo 2013
Those of you who know me and have asked me for a Barolo recommendation for drinking (as opposed to cellaring), you have likely heard me joke about needing a time machine to buy something with enough age to be enjoyable now. While I do believe most Barolo needs a minimum of 10 to 15 years from its vintage, the Pio Cesare 2013 is soft enough to enjoy now with a little time in a decanter. That being said, this wine still has plenty of years ahead of it should you want to put it down and come back to it after it has developed more complexity and character. This wine has routinely scored 90 points or higher with several different reviewers. This wine shows traditional Barolo character with notes of leather and tobacco framed by kirsch, mint, and exotic spice. Medium to full in body with a silky tannin structure. A perfect pairing for your holiday roast, or a great gift for any wine lover! Cheers and Happy Holidays!