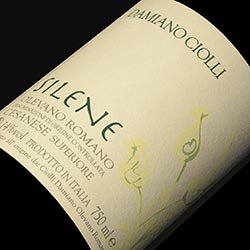 Damiano Ciolli
Silene 2015
A wonderful discovery from the Lazio region near Rome in Italy, Cesanese di Olevan Romano. Silene is produced in small amounts along with the older vine version named Cirsium. This deliciously fragrant nose, named for a wild flower, has herbal juniper notes with mulberry and violet that draw you into the glass. This superior Cesanese di Affile is a sublime addition to your wine palate to have with polenta and sausage, stew or pasta. Salute!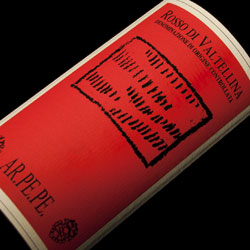 Arturo Pelizzatti Perego
Rosso di Valtellina 2014
One of my absolute favorite producers, Arturo Pelizatti Perugo or ArPePe for short, is a producer of Nebbiolo in the high steeply terraced mountainside region of the Valtellina in Lombardy and the wines they craft are among the most incredibly elegant expressions of the grape you can find. Much, much higher in elevation than the more famous regions of Barolo and Barbaresco, the cool nights on the steep slopes in the Valtellina preserve the freshness and perfume of the Nebbiolo grape like nowhere else in the world. With just enough tannin and structure to hold its own alongside heartier dishes, this is a great one to reach for now that winter's here.