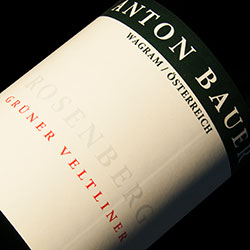 Anton Bauer
Rosenberg Gruner Veltliner 2015
This 29 hectare estate is currently run and managed by Anton Bauer, who represents the 4th generation in the Bauer family to manage the property. Anton's dedication to quality begins in the vineyards where they focus on producing healthy, ripe grapes while maintaining nutrient rich soil. Once full physiological ripeness is achieved, the grapes are then carefully harvested by hand before being sorted to ensure only the best grapes make it in to the final production. After fermentation, the wines remain on the yeast in order to help result in a harmonious balance between alcohol and acidity. As one of Anton's philosophies is that quality takes time, the wines are bottled relatively late, giving the wine time to mature. The result of all of this careful work is a straw yellow wine, rich with complexity. Notes of apple and quince intermingle with exotic spice and white pepper. This lively and fresh wine is sure to please!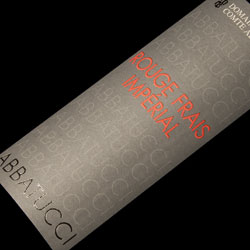 Domaine Comte Abbatucci
Rouge Frais Imperial 2015
The island of Corsica is located in the Mediterranean Sea, just north of the island of Sardinia, nestled between France and Italy. Domaine Comte Abbatucci is located in the AOC area which shares the same name as the capital city of the island of Corsica, Ajaccio. The Rouge Frais Imperial is made from the indigenous grape Sciaccarellu, which grows well in the granite rich soils found around Ajaccio. The name Sciaccarellu comes from a Corsican adjective which means "crispy-crunchy between the teeth", which certainly describes the tough skins of the Sciaccarellu grape. Despite the thick and tough skin of the grape, this wine is pale in color. However, don't let the color fool you, as it shows meaty and peppery notes on the palate while leather, underbrush, and red fruits tickle the nose. Because this wine is aged only in stainless steel and cement, the complexities of the grape and its terroir shine through very clearly. This wine is also certified bio-dynamic, and the estate is home to a poly-culture ecosystem where herds of sheep wander through the vines and olive groves, all surrounded by areas of untouched forest.