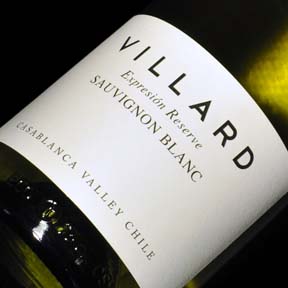 Villard
Sauvignon Blanc Expresion Reserve 2015
Established in 1989 by Thierry Villard, the winery has consistently been recognized as one of the best producers of the Casablanca Valley. Over the last decade, working with the vineyard's exceptional terroir and unique characteristics, the new generation has introduced innovating winemaking techniques to create premium wines with structure and elegance.
Located just 35km from the Pacific Ocean, the vineyards enjoy sea breezes that extend the ripening period of the grapes resulting in full flavors and intense aromas. Villard's "Expression Reserve" Sauvignon Blanc displays a pale yellow hue with green tinges and complex aromas of lemon, citrus blossom, as well as tropical passion fruit. On the palate, the wine has excellent structure, refreshing citrus and tropical fruit flavors, and a long crisp finish. Ideal on its own as an aperitif or enjoy with fresh shellfish, salads, or sushi.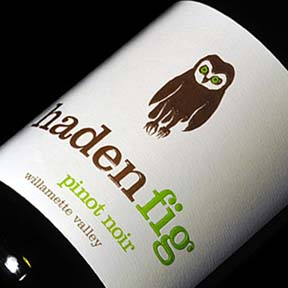 Haden Fig
Pinot Noir 2014
After moving to Oregon's Willamette Valley in the mid-2000s, Erin Nuccio developed his skills as assistant winemaker at Evesham Wood Winery. It was there where he developed a love affair with Pinot Noir and most importantly, learned to craft wines of elegance and nuance. Erin launched his own label of sustainably grown Pinot Noir called Haden Fig in 2008. Though 2014 was a warm growing season, Erin's Willamette Valley Pinot Noir is showing tremendous restraint and complexity. The nose is bold with aromas of dark cherry and raspberry, rose petals and a hint of wet earth. The palate is med-light bodied and luscious yet elegant with a juicy acidity. Pairs well with roast chicken, duck, or even heavier fish dishes such as grilled salmon.