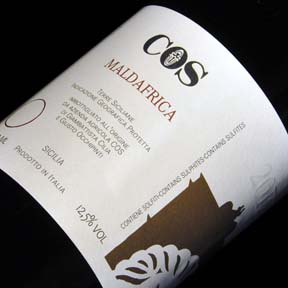 COS
Maldafrica 2013
Azienda Agricola COS was started nearly 40 years ago in 1980, by three friends and wine lovers, Giambattista Cilia, Giusto Occhipinti, and Cirino Strange. The name COS was derived from their surnames. The vineyards are located on the South Eastern tip of the island of Sicily, very close to the continent of Africa. This area shares several similarities to Africa from the design and architecture, to much of the vegetation. It is perhaps these similarities from where this wine draws its name, Maldafrica, which roughly translates to nostalgia, or the feeling of wanting to return that many who visit Africa experience. The COS Maldafrica is an organic blend of half Cabernet Sauvignon and half Merlot. While this sounds reminiscent of Bordeaux, this wine is a bit lighter and more elegant in character than one would expect from this Bordeaux style blend. This certainly follows suit with the COS house style.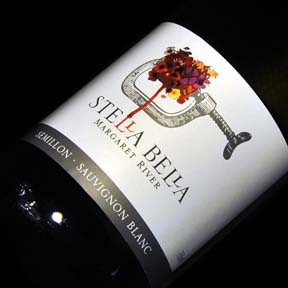 Stella Bella
Sauvignon Blanc and Semillon 2014
Stella Bella, which translates to Beautiful Star from Italian, started off in 1996 when Stuart Pym and Janice McDonald took over the Suckfizzle vineyard (the Southern most vineyard located in Margaret River region). They believed the unique terroir of this vineyard could produce wines that would rival some of the benchmark wines of Australia. 1997 was the first vintage of the Suckfizzle Sauvignon Blanc Semillon. This now highly acclaimed Bordeaux styled white wine was inspired by a wine that is very close to those of us here at Millesima, the Domaine de Chevalier Blanc. While the Stella Bella Semillon Sauvignon Blanc follows the footsteps of the original Suckfizzle, it also sets itself apart by being dominant in Semillon. This makes for a slightly weightier wine than one dominant in Sauvignon Blanc. The Semillon brings beautiful ripe peach notes and hints of vanilla while the Sauvignon Blanc adds fresh lemon sorbet character.