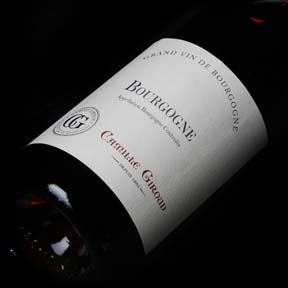 Camille Giroud
Bourgogne Rouge 2013
The history of Domaine Camille Giroud dates back to the mid 1800's, descended from Swiss immigrants, Camille Giroud founded the estate in 1856. His son Lucien eventually took over the business, and by the 20th century his sons Bernard and Francois were in charge. Due to financial difficulties and the poor vintages of the 1980's and 1990's, the estate was sold to an American consortium led by renowned winemaker Ann Colgin. While still preserving the spirit of the house, Ann not only modernized the facilities but the winemaking with the help of David Criox. While staying true to Lucien's "vin de guarde" philosophy (producing wines with strong tannins for great ageing potential), David Croix has blended traditional and modern techniques while maintaining organic principles. Using an old 1920's wooden press, the bourgogne reds they produce have a bright bouquet, sensual mouthfeel and well sculpted fine tannins.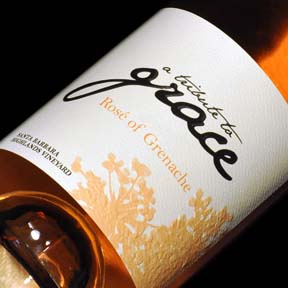 A tribute to Grace
Rose of Grenache 2015
Angela Osborne, a New Zealand born winemaker moved to California with the dream of producing Grenache. Her homeland was too cool to produce Grenache and found the Santa Barbara Highlands the perfect climate to source her fruit from. The label is actually a tribute to her Grandmother Grace, and her winemaking intentions are to capture her spirit. The vineyards for this wine are situated in the Santa Barbara Highlands at 3,200 feet in elevation. With sandy soils, the vineyards are managed sustainably, and planted according to particular site-specificity. The tribute to Grace Rose of Grenache has a lovely starfruit intensity lifted by energetic notes of cinnamon stick and pear blossom. Dry and focused, the palate offers tangy red fruit with lingering minerality.