Kaltern Pfarrhof Kalterersee Auslese and Domaine Alain Verset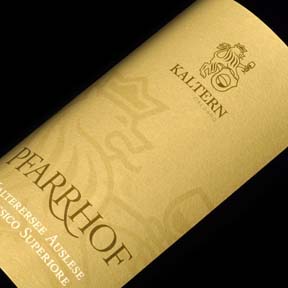 Kaltern
Pfarrhof Kalterersee Auslese 2012
The Kaltern Pfarrhof Kalterersee Auslese comes from the Alto Adige region in northern Italy. Kaltern comes from vines in the Lago di Caldaro region better known as Kalterersee to Alto Adige's German speakers. The Kaltern Pfarrhof Kalterersee is made from 100% Schiava, the common red grape variety in Trentino and Alto Adige. Naturally, for a variety grown at the junction between the French, Italian and Germanic parts of Europe, the Schiava grape has several synonyms; Grauvernatsch, Kleinvernatsch and Trollinger are just a few. This medium weight wine displays brilliant deep ruby red hues with cherry, raspberry and strawberry on the nose. This red is ideal as an aperitif or an accompaniment to appetizers. Enjoy before a meal or pair with lighter meats and mild cheeses.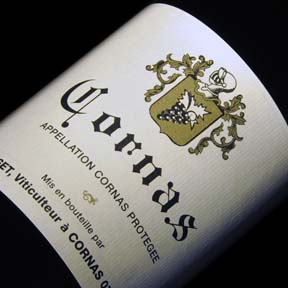 Domaine Alain Verset
Cornas 2011
Cornas is a small little village in the northern Rhone valley producing rich, rustic wines made from the Syrah varietal. This small area has the same steep granite slopes and sun exposure as Hermitage, eight miles to the north. Noel Verset was considered by many as a legend in Cornas using traditional winemaking practices; low yields, fermentation in cement vats and aging in old 600-litre barrels. Despite owning some of the best vineyards in Cornas, Verset only produced one cuvee, a blend of all his terroirs. But the great Noel Verset passed away in 2015 at the tender age of 95, having sold most of his best vineyards, he reserved a hectare for his nephew Alain. Producing only 900 bottles per year, Alain Verset's Cornas is whole bunch fermented, aged in concrete vats and aged up to two years in four-and five year old casks. Perfumed and upfront, the Alain Verset Cornas displays notes of cherry, red berry and blackberry on the nose. Framed by supple tannins and a mineral accented finish, this lovely old school Cornas pairs well with beef short ribs or Moroccan lamb barbecue.