L Heritage de Chasse Spleen and Anton Bauer Gruner Veltliner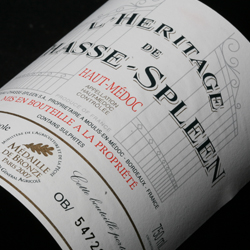 L Heritage de Chasse Spleen
2012
L'Heritage de Chasse Spleen is a second label wine from Chateau Chasse-Spleen. This Chateau is located in the appellation Moulis-en-Medoc, just north west of the more famous appellation of Margaux. In 1821 the Chateau, then called Grand-Poujeaux, was visited by Lord Byron who said "Quel remede pour chasser le spleen" (What remedy to chase away the spleen!). After the death of his wife, the Lord would revisit the Chateau to "chase away the melancholy", which lead to the renaming of the Chateau to Chasse-Spleen. The property is planted with 73% Cabernet Sauvignon, 20% Merlot, and 7% Petit Verdot. The full bodied 2012 vintage is showing black fruits and ripe cherry along with hints of cigar and smoky wood. While seemingly young, this wine is showing mature soft tannins and is perfect for drinking now while you cellar your 2010's.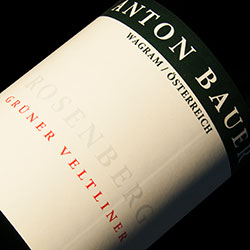 Anton Bauer
Rosenberg Gruner Veltliner 2014
This 29 hectare estate is currently run and managed by Anton Bauer, who represents the 4th generation in the Bauer family to manage the property. Anton's dedication to quality begins in the vineyards where they focus on producing healthy, ripe grapes while maintaining nutrient rich soil. Once full physiological ripeness is achieved, the grapes are then carefully harvested by hand before being sorted to ensure only the best grapes make it in to the final production. After fermentation, the wines remain on the yeast in order to help result in a harmonious balance between alcohol and acidity. As one of Anton's philosophies is that quality takes time, the wines are bottled relatively late, giving the wine time to mature. The result of all of this careful work is a straw yellow wine rich with complexity. Notes of apple and quince intermingle with exotic spice and white pepper. This lively and fresh wine is sure to please!