Lieu Dit Sauvignon Blanc and Mamete Prevostini Sommarovina Sassella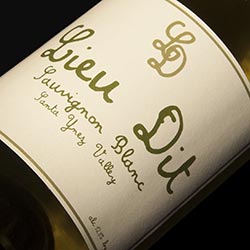 Lieu Dit
Sauvignon Blanc 2013
Lieu Dit winery is a partnership between two long time wine friends Eric Railsback and Justin Willett. The two began their journey in Santa Barbara with the support of a group of talented young winemakers and restaurateurs, started Lieu Dit with the intention to mirror varieties of the Loire Valley – California style. The terroir of Santa Barbara County is similar to that of the Loire. Lieu Dit is primarily focused on Sauvignon Blanc, yet releases Chenin Blanc, Cabernet Franc and Rose in limited quantities. The 2013 Santa Ynez Sauvignon Blanc is excellent. Both tank and barrel fermentation took place, which rounds out the acidity and texture. This is a great summer sipper, at a fantastic price.
Mamete Prevostini
Sommarovina Sassella 2010
After almost a decade of agricultural and viticultural experimentation, Mamete released his first commercially available vintage in 1995. Since that time, he has continued to develop and expand not only his personal reputation, but that of the entire Valtellina region. Due to steep slopes and narrow terraces, Mamete is limited (to the benefit of the wine) to hand maintenance in the vineyards. In his newly updated cellars, he takes advantage of the acidic granite soils, which creates hydric stress for the vines, to produce distinct wines – each with its own unique character. Altitude and a large diurnal range provide a distinct freshness to the character of the fruit, an aspect Mamete enhances with careful vinification. Blending tradition and modern technique, the wines are aged in the natural crottos, or caves, built into the mountain side. Elegant and refined with jewel-toned colors, perfumed aromatics and delicious balance, the wines of Mamete Prevostini have not only become a critical success, but a favorite with wine enthusiasts and amateurs alike.Similar in style to the 2009, this Nebbiolo was also left on its skins for maceration and was aged in oak for greater complexity and aromatic depth. Medium-bodied and lasting, the body delivers lingering notes of licorice and almond highlighted with notes of raspberry and rose.