Calera Chardonnay and Chateau La Tour de Mons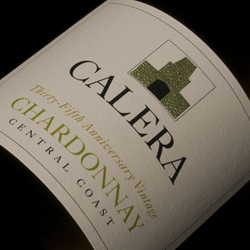 Calera
Chardonnay 2013
Each year Calera purchases Chardonnay grapes from growers throughout the Central Coast Region of California. The vineyard's sources for these wines have remained fairly consistent, however small quantities of fruit from new or newly available vineyards are included almost every year, with a constant eye toward the best possible quality. You will find ripe fruit and floral notes on the nose, and flavors of tropical, honey and green apples, with a touch of honeydew melon on the palate. This wine has a hint of sweet oak, a velvety texture and continues through to a delicious, lingering bright finish.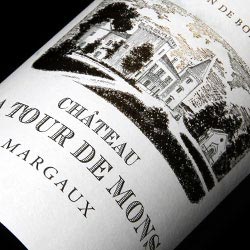 Chateau
La Tour de Mons 2008
Dating back to the 15th century, La Tour de Mons is one of the hidden wineries of the Margaux appellation. This wine has enjoyed a great reputation on the Left Bank of Bordeaux. During the 18th century, this wine fetched higher prices than its super star neighbors of Margaux. In 1932, La Tour de Mons was rated Cru Superieur in the Cru Bourgeois Classification Ranking System. This medium-bodied, finesse-styled wine exhibits sweet berry fruit intermixed with herbs and spice box. Light on the palate and refreshing, this picnic-styled effort should be consumed over the next 5-6 years.