Join us alongside Roy Mahon, Sales Representative for Artisan Wines Inc. for an educational tasting on Nebbiolo Throughout Piedmont: Barolo, Barbaresco and Boca on
Wednesday, December 3rd from 5 to 8 PM. Roy will be pouring three Nebbiolo based wines, from three different areas, to showcase the unique terroir of each region.

Wines to be poured are: Le Piane Boca 2008, Roccheviberti Barolo Rocche de Castiglione 2009, and Cantina del Pino Barbaresco 2009.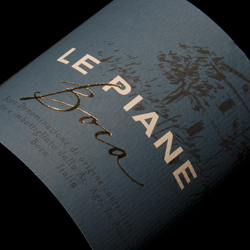 "Consists of Nebbiolo (85%) and Vespolina grapes. This wine requires full maturity and is treated in the barrel for 3 to 4 years, and can then be stored for decades. The mineral composition of the porphyritic soil together with the characteristic structures of the Nebbiolo grapes allow "Boca" to become a full, expressive wine. Its flavour reminds one of well-matured forest fruits, violets, tobacco and dried herbs with hints of balsam and citrus fruits. Power and a silky elegance will develop in the mouth, fascinating and playful, with a slightly noble and bitter final note. The vast complexity of taste allows one to discover new facets over and over again. Our Boca can mature and refine in bottles for up to 10-20 years." -Le Piane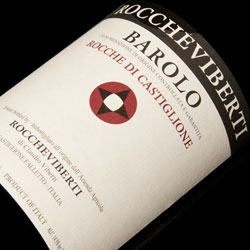 Roccheviberti is considered a definite traditionalist in Barolo, basically a dream wine for those who love the Traditional Barolo style. Even though Roccheviberti is essentially a 'garargiste' (boutique) producer, their wines have been compared to high-scoring kings such as Scavino and Massolino. Aged for 3 years in french oak, the Barolo Rocche presents an elegant, austere and developed Barolo with aromas of spice, leather and purple violets. Take it from the Importer, who says "A small grower, working his land which his family has occupied for 6 generations, in one of Barolo's most coveted vineyards and creating wine that is every bit as good as the big names and AT A FRACTION OF THE PRICE!!!"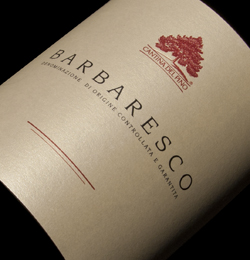 Grown in the hills above Barbaresco, this 100% Nebbiolo is crafted from vines tended without chemical fertilizers by the Vacca family of Cantina del Pino. It comes from a variety of vineyards, including such famous crus as Starderi and Gallina, in order to convey a more comprehensive Barbaresco character as was typical of the classic wines of the region. The Cantina del Pino Barbaresco is aged for two years in oak and one year in bottle, which allows time for the wine to develop a silky texture that makes it accessible upon release, however, it will continue to age in bottle for many years if properly stored