Domaine L'Ostal Cazes Estibals and JJ Vincent Bourgogne Blanc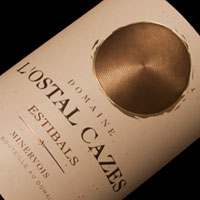 Domaine L'Ostal Cazes
Estibals 2011
At the foot of the Montagne Noire we encounter this beautiful village called La Liviniere which history dates back to pre-roman occupation, whom named it Cela Vinaria(Wine Cellar) to designate this especially favorable land for vine cultivation.
The Estate located in the above mentioned village built against the slopes of the "Petit Causse", its terroir alternates between compact limestone and sandstone marls which promotes water infiltration.The alternation of the effects of hot air and cool air created by the southern exposure of its vineyards is conducive to the prolonging of the growing cycle and a steady maturation of the grapes.
Aged for 12 months in french oak barrels, powerful,generous and elegant with a strong purple color it offers aromas of garrigue scrubland ,morello cherries and blackberries. On the palate, the tannins are present in very fine grain accompanied by an understated oakiness.
Add to your cart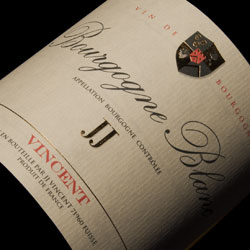 JJ Vincent
Bourgogne Blanc 2012
The Vincent Family has owned the renowned Chateau Fuisse in Burgundy for 5 Generations and in 1985 built a small winery dedicated to hand crafted wines from southern Burgundy (the Maconnais and the Beaujolais) which produces this great white Burgundy. With 85 acres planted to vines, covering five appellations is the diversity of these great terroir and their complementary character (limestone and clay) which imparts structure and finesse to this wine. This wine is vinified in 70% stainless steel tanks while the other 30% spends 6 months in oak barrels. Offering great richness with a mineral undertone, the full maturity of the skins adds an extra dimension to the grapes, a ripe exotic character , with hints of brioche.
Straight forward in style showing tropical fruit and light acidity, great companion to your salads, sea food dishes or on its own.
Add to your cart