Scala Ciro Rosso Classico Superiore and Maison Trimbach Pinot Blanc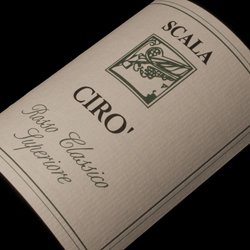 Scala Ciro
Rosso Classico Superiore 2010
From Calabria, the southernmost point of Italy's main land, comes this red from the Ciro Denominazione Di Origine Controllatta. Made 100% percent from the native Gagglioppo grape, this wine does not have any oak contact. Cement vats are used in order to preserve the grapes freshness that – along with its medium body and dry fruit – would captivate the most sophisticated palates. Out of a total of 18 hectares planted to vines by Cantina Scala, there are 4 hectares of Gaglioppo dedicated to the production of this Ciro Rosso. The hillside vineyards are located from 100 to 150 meters above sea level and are composed of sand and clay. A brilliant, deep red color with an aromatic character, the Ciro from Cantina Scala, thanks to its distinct Gaglioppo identity, is a great introduction to Calabrian red wines.
Add to your cart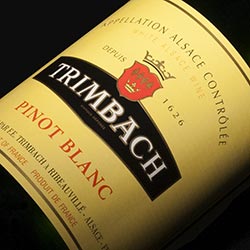 Maison Trimbach
Pinot Blanc 2011
Maison Trimbach has been family owned and run since 1626 when it was started by Jean Trimbach. Today the family business has moved on to the 12th generation with Pierre and Jean Trimbach working on both the vinification and promoting of the Trimbach wines. Trimbach solidified its reputation of producing high quality wines in 1898 when Frédéric Emile Trimbach was awarded the highest distinction at the International Wine Fair in Brussles.
The Trimbach Pinot Blanc is an ideal aperitif wine, crisp, dry and well balanced. Refreshing citrus intermixes with white flowers and apricot. This medium bodied white balances concentration with acidity making it an easy quaffer, however it will also pair perfectly with a range of foods. From shellfish and salads to poultry, veal, and pork, this wine will add a new dimension to your meal.
Add to your cart