Rosa del Golfo Salento Rosato and Vina Errazuriz Chardonnay Wild Ferment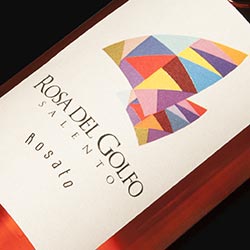 Rosa del Golfo
Salento Rosato 2013
Previously known as 'Calo Estates', Rosa del Golfo began as an olive and grape farm nearly two centuries ago. Located in the heart of Salento Peninsula, Golfo produces a wide range of wines from rosés and dry whites to full-bodied reds. In 1988, the famed Rosa del Golfo Rosato established such a high reputation that the winery took the name as its own.
The 2013 is primarily Negroamaro (for body & character) with a very small quantity of Malvasia Nera (for softness & bouquet), blended and fermented in stainless steel tanks. These tanks are kept at very cool temperatures to maintain maximum freshness. Medium bodied, the Salento is slightly heavier than other Rose's – making it a great wine to have around in the late summer months. A beautiful nose of rich red berries and the nearby Mediterranean Sea flows in to a silky palate offering generous, persistent fruit that is sure to leave you wanting more.
Add to your cart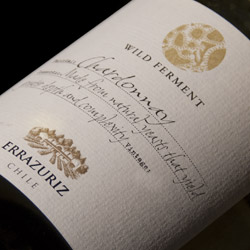 Vina Errazuriz
Chardonnay Wild Ferment 2011
I was blown away by this wine. My palate typically shies away from Chardonnay with much oak influence, so I was stunned that the 2012 hit 10% French Oak for 8 months. The Errazuriz is unbelievably well balanced and complex – with tropical stone fruit, apricot and peach fused with a hint of untoasted hazelnut. This is definitely one of those uncommon gems that tastes like it should be 3x the price! If you're an enthusiast who enjoys wine with an element of 'funk', than this Is certainly the bottle for you. Vina Errazuriz Vineyards have been producing wine in the famed Aconcagua region (north of Santiago) for more than 130 years. The climate resembles the Mediterranean coast, with cool ocean breezes and early morning fog making it ideal for cool-climate grape growing. While certain Chardonnays may not compliment a variety of foods, this wine was created to be drunk with food, such as roasted chicken or shrimp with cream sauce. Tchin Tchin a tous!
Add to your cart