J
oin us
Monday April, 28th from 6 p.m. to 8 p.m.
 for a tasting of Chateau Tour des Termes 2009 and Chateau Larose Trintaudon 2009
with the producers.
Despite a family presence in the Medoc that dates to 1678, five generations of the Anney family have been making wine in Saint Estephe since 1876. The estate takes its name from the remains of an ancient Gallo-Roman lighthouse that stands in the middle of the "les termes" or land's end vineyard. Today known as one of the best Cru Bourgeois in the Medoc, Chateau Tour des Termes consistently produces beautiful wines.
Predominately Merlot, this Bordeaux blend also contains Cabernet Sauvignon, Cabernet Franc and Petit Verdot. An intense robe with ruby highlights yields a concentrated nose of jammy fruit and marmalade. An elegant example of a typical Saint Estephe, this wine is full bodied with rich tannins. With intriguing depth the palate emphasizes fruit like red and black currant as well as blackberry and cherry.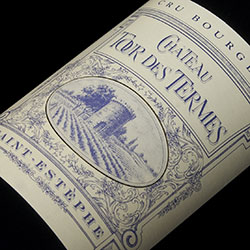 Chateau Tour des Termes 2009
$37.99 per unit (750 ml Bottle)
Available at Millesima-usa.com
Add to your Cart
This estate in the Haut-Medoc, one of the largest in terms of production and size, dates to 1719. First listed under the title Cru Bourgeois in 1868, this estate has a rich and complex history. Due to poor management, disease and a disastrous turn as a dairy farm, it was only in the 1960's that the estate was restored and its reputation reestablished. Highly sought after today, Larose Trintaudon beautifully and consistently expresses the terroir of its vineyards.
A blend of 60% Cabernet Sauvignon and 40% Merlot, the 2010 is a classic representation of the Haut-Medoc. Exceptional sweetness, color and tannins make this an opulent and rich vintage. A racy, incredibly full-bodied and well-structured wine with enormous density and power.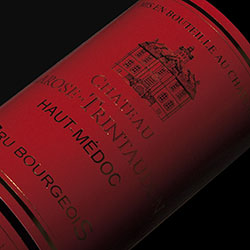 Chateau Larose Trintaudon 2009
$20.99 per unit (750 ml Bottle)
Available at Millesima-usa.com
Add to your Cart
Learn more about the Cru Bourgeois:
Spanning eight Medoc appellations (Medoc, Haut-Medoc, Listrac-Medoc, Moulis en Medoc, Margaux, St. Julien, Pauillac and St. Estephe) Cru Bourgeois are traditionally estates that were not included in the 1855 Classification, despite their high quality. With a complex history, many of these estates date to the middle ages and the initial viticultural development of the Bordeaux region. A rich and unified community, with a common heritage, the Cru Bourgeois are as diverse as Bordeaux itself.
To celebrate, protect and promote the Cru Bourgeois an alliance was first formed in 1962 under the somewhat long label of "Syndicat des Crus Bourgeois Superieurs, Bourgeois du Haut Medoc et Bourgeois du Medoc." Twenty years later the name was shortened (Thankfully!) and in 2004 it was renamed the Alliance des Crus Bourgeois du Medoc. The largest alliance of wine producers in Bordeaux, today the alliance is responsible for the oversite of the Cru Bourgeois label, which the French government recognizes as a designation of quality. Each year Estates in the Medoc are open to apply for the label, which applies to the vintage and not the estate itself. All applying estates undergo an independent facility inspection and two years after harvest, a blind tasting. To ensure a lack of bias it is forbidden for members of the tasting committee to be owners or have familial associations with a Cru Bourgeois estate. With an average of 264 members, this Alliance represents approximately one-quarter of the Medoc estates.