Villa Sparina Gavi and Educated Guess Cabernet Sauvignon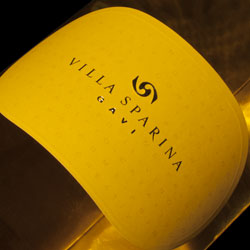 Villa Sparina
Gavi 2012
What better way to welcome spring that with a classic Italian white like Gavi? Made from the cortese grape, produced from south facing vineyards located 900 feet above sea level, which ensures full ripening of the grapes, this wine sees partial malotactic fermentation which gives the wine its rounder and fuller mouthfeel that intermigles with its nice acidity. This classic Gavi has a pale straw golden color with a floral nose and hints of peach fragances. On the palate it shows peach, pear and lemony citrus flavors along with some almonds and hazelnuts with hints of wet stone and a nice long finish.
Enjoy this wine on its own or let it be the perfect companion for your vegeterian or white meat dishes.
Add to your cart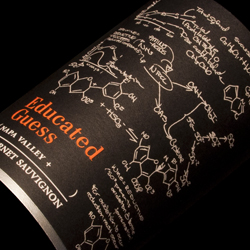 Educated Guess
Cabernet Sauvignon 2012
Roots Run Deep winery was founded in 2005 with the idea of producing unparalleled wines from the Napa Valley at prices everyone can afford.
This is a great value coming from Napa Valley, if you are looking for a red to go with your steak this is a perfect match.
This Cabernet Sauvignon is rich,ripe and focused with juicy blackberry and cherry fruit, with a creamy french vanilla in the mid palate and a lingering finish.
Add to your cart