Domaine de la Solitude and Heibel Ranch Vineyards Lappa's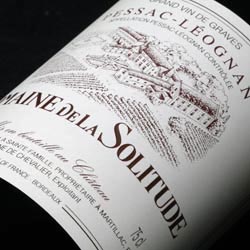 Domaine de la Solitude
Pessac Leognan 2010
This is a comparatively undiscovered secret: a Bordeaux White wine from the Pessac-Leognan region. It is a property owned by the sisters (nuns) from the Sainte Famille which are devoting their time between laboring in the fields and prayer. In 1993 they asked Olivier Bernard from the Domaine de Chevalier to  tenant the production of the wine. Since then it has been a perfect collaboration based on the same philosophy to build for the future. The Domaine de la Solitude white is difficult to find in the United States and we are one of the few to be able to offer it to our customers. This white is a refreshing wine with aromas of citrus and  orange fruit that will be perfect for the warmer day of the spring that will hopefully arrive soon on the East Coast!
Add to your cart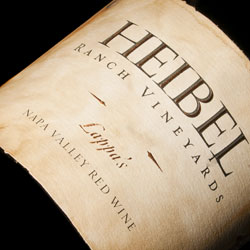 Heibel Ranch Vineyards
Lappa's 2009
This month my picks are wines that should be discovered and this producer is one of them that deserves more attention. It is a mix between a Bordeaux and an American blend with Petite Sirah and Zinfandel in the Cabernet. This estate was as been created in 2000 by a family in honor of George B. Heibel the man who brought their family to Napa Valley in 1945. The vineyards are certified organic since 2007 as it was always one of their primary focus and the Lappa's wine was first created in 2003. This wine is a typical California full bodied wine that has to be enjoyed with a steak! If the cold weather stays around, this is a great pick – if it gets warmer take it to a barbecue and it will match that well, too.
Add to your cart