Chateau De Malengin and Domaine Christian Moreau Pere Fils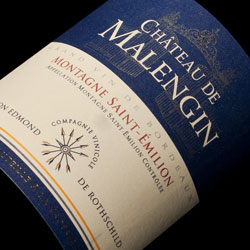 Chateau De Malengin
Montagne-Saint-Emilion 2009
The history of the Rothschild family in the wine bussiness dates back to 1868 with the purchase of Chateau Lafite by James de Rothschild, in 1973 Baron Edmond de Rothschild (James's great grandson) created Compagnie Vinicole Baron Edmond de Rothschild which produces this excellent wine. The vineyards at Chateau De Malengin are planted on south facing slopes which increases its sun exposure.
The grapes are hand picked and the entire harvest is hand selected and destemmed before entering the vat, after a month of maceration the wine is then carefully aged in French oak for 14 months. This wine shows great balance with its ripe black fruit, elegant oak, firm tannins and a long finish. Enjoy it with grilled meats and hard cheeses.
Add to your cart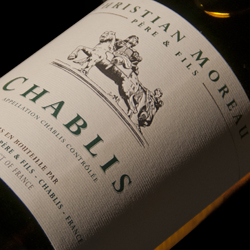 Domaine Christian Moreau Pere Fils
Chablis Village 2012
The Moreau family had been rooted in Chablis since 1814. At that time Jean Joseph Moreau founded the wine-merchant trading firm. All harvesting is done exclusively by hand from Petit Chablis up to the Grand Crus.
This is classic Chablis that showcases the minerality that identify the wines of the area, with a nice crisp green apple and lime and a touch of saline or a saltiness that lingers in the palate.
Add to your cart