Provenance Sauvignon Blanc and Domaine de la Butte Mi Pente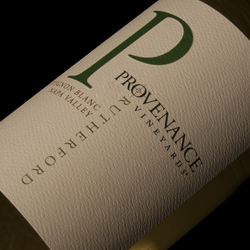 Provenance
Sauvignon Blanc Napa Valley 2012
California Sauvignon Blanc always makes me think of summer – and it's so cold right now that anything that reminds me of summer is a welcome change. Provenance Vineyards make this bright, delicious Sauvignon Blanc from vines grown in the Rutherford area of Napa Valley. It has flavors of lime and other citrus with a fresh acidity and grassy flavor. It goes well with fish and chicken dishes and all kinds of vegetables. If you keep a bottle of this in your refrigerator, and turn up the heat in your apartment, you just might be able to convince yourself that summer is here.
Add to your cart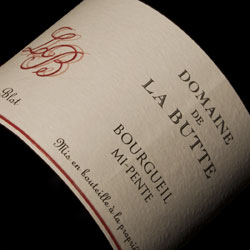 Domaine de la Butte
Mi Pente Bourgueil 2010
Jacky Blot is one of the most respected winemakers in the Loire. The Domaine de La Butte is a 15 hectare estate that he farms as naturally and meticulously as possible. The only wines made at Domaine de La Butte are red – we also have a Vouvray from Jacky's white wine estate, Domaine Taille aux Loups in Montlouis. The Domaine de la Butte Bourgueil is elegant and complex with some tobacco flavors as Cabernet Franc is known to have. This will drink very well with all kinds of roasts, dishes like pork, chicken or red meat, and with heartier types of stews and wintery dishes. Try something new from a region you might not have heard of before! New Year, New Wine!
Add to your cart