Join us, Friday, December 13, from 6:00 to 9:00 p.m. when Michel from Vinotas Selections stops by to pour some delicious red wines and new arrival Champagne – it's not too early to start thinking about New Year's Eve!
Made by Fabrice Durou of Chateau de Gaudou in the Cahors region of France (where Malbec originated before being made famous in Argentina), the Terre du Sol 1733 is a fantastic value. It is also a pure expression of what Malbec is all about – a refreshing change from the over-oaked versions which have become so widespread.
Add to your cart
The Sauvaire family has been working the land around Crespian in the Languedoc since the 1600s. Currently run by Hervé Sauvaire, the estate uses no chemical fertilizers or pesticides, relying instead on ancestral methods of farming. A delicious, mature blend of Syrah and Grenache from a top-notch Southern French vintage.
Add to your cart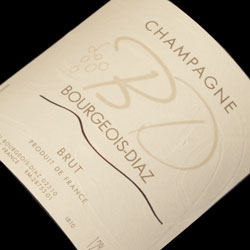 Champagne Bourgeois-Diaz
Brut Distingué
From a small estate farming seven hectares in the hills of Champagne, this delicious dry sparkler is a blend of Pinot Meunier, Pinot Noir, and Chardonnay fermented in both barrel and stainless steel made by the young winemaker Jerome Diaz.
Add to your cart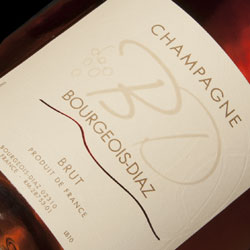 Champagne Bourgeois-Diaz
Brut Rosé
This estate, which grows all their own grapes (a rarity in Champagne), has been practicing biodynamic viticulture since 2009 and has been certified since 2011. A blend of the three traditional Champagne varieties like the Brut above, this rose is fresh and bright, with red berry flavors and a lively palate.
Add to your cart