Join us, Thursday December 12th from 5:00 to 8:00 p.m. when Xavier Flouret comes by to pour two of his wonderful wines: the Oscar Cabernet Sauvignon 2011 from Chile and the Fynbos Chenin Blanc 2011 from South Africa.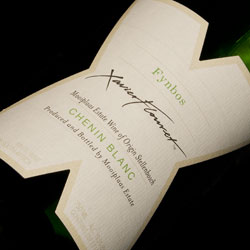 Xavier Flouret Fynbos
Chenin Blanc 2011
Sourced from the Mooiplaas Wine estate in Stellenbosch, South Africa, this wine is mostly Chenin Blanc with a small amount of Semillon blended in. The result is a fresh wine ripe with dried peach and apricot. The Semillon adds a bit more weight to the palate while the Chenin Blanc highlights the minerality. A great pairing for seafood, shellfish, and grilled chicken.
Add to your cart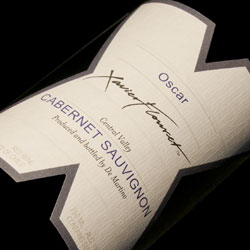 Xavier Flouret Oscar
Cabernet Sauvignon 2011
Xavier Flouret sources the juice for this wine from the DeMartino winery in the Maipo Valley of Chile. The wonderful weather in the Maipo Valley in 2011 allowed for the Cabernet Sauvignon to achieve perfect ripeness. This, coupled with aging primarily in concrete vats, made for a wine with fresh blackcurrant fruit along with spices and hints of mint. The wine strikes a wonderful balance remaining both delicate and intense.
Add to your cart