La Ferme du Mont Cotes Capelan and Domaine Vincent Pinard Flores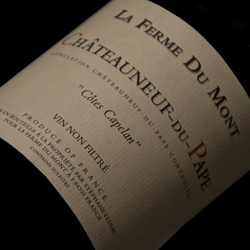 La Ferme du Mont
Cotes Capelan 2007
When I am buying a bottle of wine for a gift during the holidays, I like to strike a balance between uniqueness and approachability. Chateauneuf-du-Pape is a great gift for everyone from beginners to the most seasoned wine drinkers. Considered a rising star in the southern Rhone, Stephane Vedeau makes the wine in the new estate of La Ferme du Mont. The 2007 Cotes Capelan is a unfiltered wine that offers a lot of complexity of aromas and flavors. On the nose, this wine has notes of black truffle and forest floor. Blackberries, raspberries with a touch of liquorice and anise on the palate complete this big and complex wine. I recommend is letting this bottle breathe for an hour before enjoying and a good decant. Goes perfectly with sitting around a fire-place and carol singing.
Add to your cart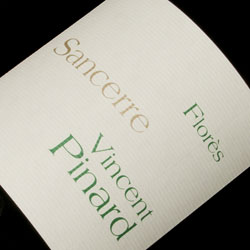 Domaine Vincent Pinard
Flores 2011
During the holidays, I really like drinking expressive, minerally and citrus-driven white wines such as Sancerre or Chablis. This month I've picked Vincent Pinard's Sancerre Flores. The Flores Sancerre is his stainless steel fermented wine that does not see any oak, but is bottled after briefly resting in tank. The result is citrusy and floral wine with an expressive bouquet. Fruit driven on the palate, lime, lemon and grapefruit are the dominant notes while the terroir influence of chalky limestone soils give it its mineral edge. This wine is an excellent choice for your holiday brunch or as a gift for friends and colleagues.
Add to your cart