Albert Seltz Gewurztraminer Reserve Personnelle and Oddero Barbaresco Gallina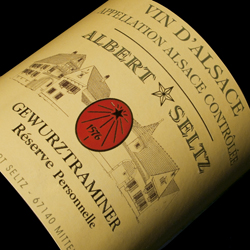 Albert Seltz
Gewurztraminer Réserve Personnelle 2009
Domaine Albert Seltz was founded in the 1500s in the Alsace and is now run by the 14th generation owner and winemaker named, surprisingly enough, Albert who took over the domaine from his father in 1980 when he was just 19 years old. This Gewurztraminer is from old vines grown in a single vineyard in the village of Mittelbergheim. The grapes are harvested in October when they are very ripe. It shows aromas of rose petals and exotic tropical fruits. The palate is somewhat sweet with ripe fruits and the traditional spice (gewurz means spicy in German) that one finds in good quality Gewurztraminers, spices like nutmeg and cinnamon. A great choice for Thanksgiving dinner.
Add to your cart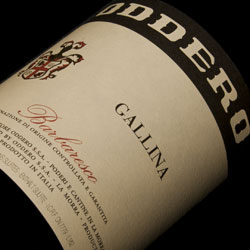 Fratelli Oddero
Barbaresco Gallina 2008
Since 1878, Oddero is a family owned winery; it has been run by four generations of men before to be operating today by MariaCristina and MariaVittoria, the daughters of Giacomo Oddero. At their winery in La Morra in the Barolo district, they produce 15 different wines which all come from grapes from family-owned vineyards. They are one of my favorite Italian producers, making very high quality single vineyard or cru wines like the Gallina as well as delicious everyday wine. Barbaresco are 100% Nebbiolo based and are made in the Piedmont area in Northern Italy. If you're looking for an impressive wine, I will definitely recommend the Gallina with your Thanksgiving meal or any of your fall dishes!
Add to your cart