Montecillo Crianza Rioja and Saint Glinglin Sauvignon Blanc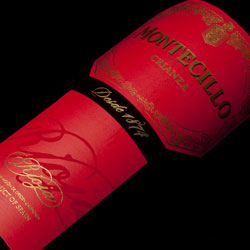 Montecillo Crianza
Rioja 2009
We just brought in this Tempranillo which is a perfect everyday wine from the Rioja. It is medium bodied and definitely easy to drink as there is not a lot of tannin. The wine is a typical Rioja example with a ruby color, lots of berry flavor, hints of leather and vanilla aromas and a nice touch of wood from aging in barrel. This is a Crianza which means that the wine has been aged at least a year in cask and a year in bottle before release on the market. The winery is the third oldest winery in La Rioja and is producing wine since 135 years with a reputation for quality and consistency. This wine will be perfect to enjoy this month with the cooler weather coming in and a pasta dish.
Buy Now!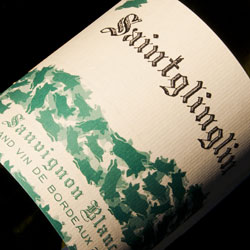 Saint Glinglin
Sauvignon Blanc 2012
Did you know that Bordeaux was producing white wines from 100% Sauvignon Blanc? The St Glinglin is a great example. It is made in Bordeaux by François Thienpont whose family owns chateau Le Pin and Vieux Chateau Certan and by Master Sommelier Richard Betts who also produces the "My Essential" California Red. If you love New Zealand Sauvignon Blanc, you should try this – a lot of fruit, a bit grassy, crisp and clean as you would expect. The expression Saint Glinglin is the same as the English "when pigs fly" – they chose this name because they expect people to say "Good wine from Bordeaux for less than $20? Sure when pigs fly!"
Buy Now!