Join us tomorrow, Wednesday, May 29, between 5:00 and 8:00 p.m. when Michel from Vinotas Selections stops by to pour tastes of French and Spanish wines from his portfolio of family-owned wineries: Empordalia Sinols Negre, Pascal Pibaleau La Perlette, Terres Georges Et Cetera.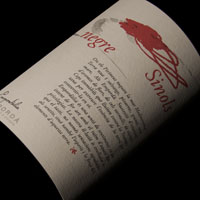 Empordalia
Sinols Negre 2011
The "Sinols negre" quickly became one of our favorite "value" wines when we first brought it in last year. The Emporda region is located in northeastern Catalonia, near the border with France and the vineyards of the Roussillon, so it's not surprising that many of the same grape varieties are found here – the Sinols Negre is made from a blend of Grenache (Garnacha) and Carignan (Cariñena). It is a full-bodied, dark-fruited, and a lot of wine for the money.
Buy now!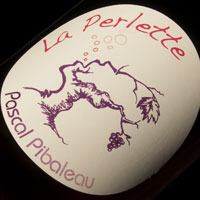 Pascal Pibaleau
La Perlette
Pascal and Christine Pibaleau farm about 37 acres of vineyard in central France's Loire valley region. This lightly sparkling rose (think tiny strands of pearls forming in the glass: "Perlette") – made from biodynamically raised Grolleau, a relatively obscure (and, in this case, delicious) red grape variety – is a brilliant wine for summer. Fresh and bone-dry, with red fruit flavors and a subtle background earthiness, it is utterly satisfying and utterly unique.
Buy now!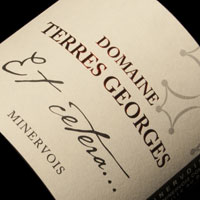 Domaine Terres Georges
Et Cetera Minervois 2010
Anne-Marie Coustal and her husband Roland took over this 12-hectare estate in 2001 just before her father – Georges – passed away. Their 2010 "Et Cetera" is a great expression of what reds from Southern France are capable of – a delicious, very elegant, and ever-so-slightly funky blend of Carignan, Grenache, and Syrah that delivers a lot of ripe, supple fruits with a touch of class – old vines, patient, sustainable farming, and a balanced approach to winemaking."
Buy now!