Join us tomorrow night when Tom from Polaner Selections stops by to pour tastes of four different wines (both red and white) from four different California producers. Thursday, May 24, 2012 from 5:00 to 8:00 p.m..
California. The third largest state in the U.S. While its reputation may have been made based on the Cabernet Sauvignon and Chardonnay vines grown in the Napa Valley, it only makes sense that such a large and diverse state is also home to a wide-ranging and eclectic group of wines and winemakers; tomorrow we'll be showing a small sampling of that diversity. Calera and Fleur de California are part of the state's old guard, founded in 1975 and 1972 by Josh Jensen and Francis & Kathy Mahoney respectively. While Sean Minor and Wind Gap – the exciting project from winemaker Pax Mahle – are definitely part of the "new school," both having been founded several years post-2000.
Calera Chardonnay
"Central Coast" 2010
Made from Chardonnay grapes grown in eight different vineyards (each of which is indicated on the back label along with the exact percentage it represents of the final blend), this is a classic example of California Chardonnay with excellent balance between oak and fruit.
Buy for $21.99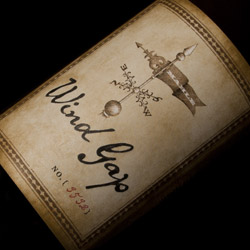 Wind Gap Trousseau Gris
Russian River 2011
Once grown widely throughout California, the Fannuchi Wood Road Vineyard in the Russian River Valley (Sonoma) contains the last 10-acre stand of this unique grape, originally from the Jura region of France. Fermented in concrete and stainless steel this is a wonderful, bright, and aromatic summer-time white. This wine (as do most Wind Gap bottlings) challenges the notion that California wines are all about size and oak.
Sean Minor Pinot Noir
Carneros 2010
Sean Minor, after making wine for several other California producers set out on his own in 2005 and has been producing Pinot Noir, Chardonnay, Merlot, and Cabernet Sauvignon since. This has been one of our best-value Pinot Noirs for some time, one that we've been happy to follow through several vintages.
Buy for $19.99
Fleur de California Petite Sirah
North Coast 2008
While Petite Sirah is neither petite nor Syrah, it is often delicious, and this example from Fleur is a case in point. Full-bodied, with spicy black fruits this red is an excellent value as, surprisingly, Petite Sirah manages to somehow fly under the radar.
Buy for $15.99