Discover our best sellers for the week of June 27, 2011. These value selections are perfect for relaxing by the pool, pairing with a picnic lunch or inviting friends over for barbeque. Better yet – at under $16, they won't break your budget.
[threecol_one]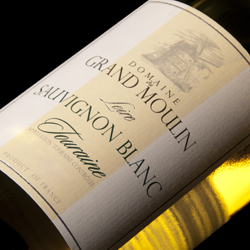 Domaine du Grand Moulin Sauvignon Blanc 2010
From Touraine region of Loire Valley, this property has 12 hectares of sauvignon blanc vines planted on the limestone/clay slopes of the Cher river. The wine offers aromas of ripe citrus fruits and white flowers.
Buy for $13.99
[/threecol_one] [threecol_one]
2010 Bordeaux Vintage Reports by Appellation
2010 Bordeaux Vintage Reports by Appellation
This salmon-colored rose comes from the commune of Le Muy in Provence. A blend of 60% Grenache and 40% Syrah, this rose offers aromas of raspberries and strawberries and has a lively palate full of fresh fruit flavors and a stoney, mineral backbone.
Buy for $15.99
[/threecol_one] [threecol_one_last]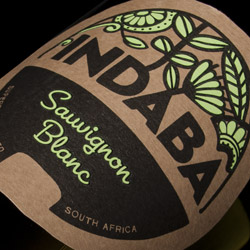 Indaba Sauvignon Blanc 2010
This value wine from South Africa's Western Cape region offers aromas of herbaceous, citrus, melon and cut grass. It is light and crisp on the palate with flavors of Granny Smith apple, grapefruit, mango and lime. Medium-bodied with a zippy finish.
Buy for $8.99
[/threecol_one_last] [threecol_one]
Louis Latour Mâcon-Lugny 2009
Grown in Mâcon-Lugny, the finest of the 42 villages of the Mâcon-Villages appellation, this value white Burgundy is made from 100% chardonnay grapes grown on limestone soils. It has aromas of lemon, white peach and apple fruits and a buttery, soft texture that would pair well with duck or goose.
Buy for $11.99
[/threecol_one] [threecol_one]
Andeluna Malbec 2009
A gold medal winner at the Decanter Magazine world wine awards, this Argentinian malbec from the Mendoza region pairs well with summer BBQ. The nose offers aromas of black cherry and black fruits, violets, and licorice. The palate offers flavors of juicy dark fruits, spices and chocolate.
Buy for $11.99
[/threecol_one] [threecol_one_last]
Kris Pinot Grigio 2009
From the Alto Adige region of Northeast Italy, this 100% pinot grigio offers aromas of yellow fruits, citrus, minerals and white flowers. The palate is light and crisp with floral flavors and hints of honey.
Buy for $13.99
[/threecol_one_last]