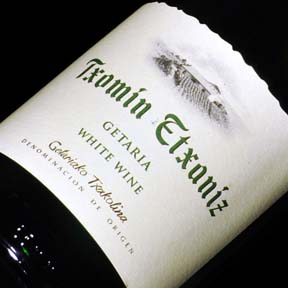 Txomin Etxaniz
Txakoli 2016
In these hazy and hot days of summer, we need to drink something crisp and bright with not too much alcohol, the kind of wine that would be perfect for a picnic in Central Park. For this I turn to Basque country and the small village of Getaria, which produces a wine called Txakolina (pronounced schok-o-lina), or Txakoli. If Txakoli wasn't funky-sounding enough, the grape this wine is made from is called Hondarribi-Zuri, a grape indigenous to the region. It undergoes a cold fermentation in steel tanks to keep alcohol levels low and balance the aromas. It has a straw yellow color with hints of green. There is a light effervescence (from naturally trapped carbon dioxide) to the wine with pineapple and apple and light floral notes. It has a bright attack and a balanced finish. Enjoy it outdoors with plenty of sunshine.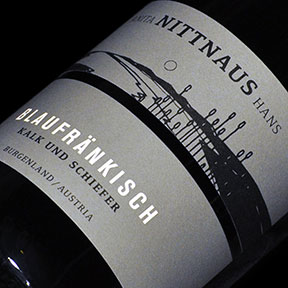 Anita Nittnaus Hans
Blaufrankisch Kalk & Schiefer 2014
Famous for their whites wines made from Gruner Veltliner, Austria makes a small amount of great red wines as well. Blaufrankisch, or Lemberger as Germans will call it, is black grape variety that produces medium bodied wines with firm acidity and finesse rather than power. People often describe wines made from this variety similar to the wines made from Nebbiolo or Pinot Noir from Burgundy. The Nittnaus family has been in the town of Gols in Burgenland since 1684! The unique micro-climates and diversified soils create the perfect conditions for their wines. Cultivated in accordance to organic agricultural principles, the Nittnaus Blaufrankisch Kalk and Schiefer expresses a lovely red cherry fruit nose with a touch of spice. A gentle palate with fine tannins follows notes of forest berries throughout the finish.