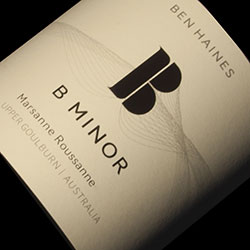 Stella Bella
Semillon Sauvignon Blanc 2014
Stella Bella, which translates to Beautiful Star from Italian, started off in 1996 when Stuart Pym and Janice McDonald took over the Suckfizzle vineyard (the Southern most vineyard located in Margaret River region). They believed the unique terroir of this vineyard could produce wines that would rival some of the benchmark wines of Australia. 1997 was the first vintage of the suckfizzle Sauvignon Blanc Semillon. This now highly acclaimed Bordeaux styled white wine was inspired by a wine that is very close to those of us here at Millesima, the Domaine de Chevalier Blanc. While the Stella Bella Semillon Sauvignon Blanc follows the footsteps of the original Suckfizzle, it also sets itself apart by being dominant in Semillon. This makes for a slightly weightier wine than one dominant in Sauvignon Blanc. The Semillon brings beautiful ripe peach notes and hints of vanilla while the Sauvignon Blanc adds fresh lemon sorbet character.
Pedro Para y Familia
Pencopolitano 2014
Pedro Para has dedicated his life to studying the relationship between wine and terroir. He has traveled the world for the last eleven years learning about vine roots and their terroir. After such extensive research Pedro Para has returned home to Chile to start Pedro Para y Familia. In addition to being very focused on terroir and it's effect on the vines, Perdro Para also believes in a very natural style of winemaking. The grapes for the Pencopolitan come from old Bush Vines that are organically farmed as well as have never been irrigated. This wine is a blend of 30% Malbec, 26% Syrah, 19% Carmenere, 10% Carignan, 9% Cinsault, 5% Pais. 1% Touriga Nacional. The result is a delicious old world, terroir driven wine, that drinks more like something from the South of France than a typical Chilean wine. Minerality and earthy flavors abound, backed up with ripe dark berry fruit and an herbal character.