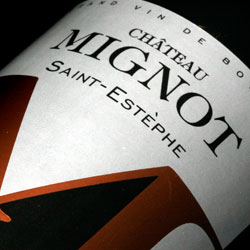 Chateau Mignot 2009
A little gem that I have selected for any Tuesday night is the Chateau Mignot from Saint Estephe (left bank of Bordeaux). The Chateau Mignot has a nice ruby color with aromas such as raspberry, cassis and vanilla. It is a typical Bordeaux blend with merlot, cabernet sauvignon and cabernet franc. Chateau Mignot has been created in 1982 and his now owned by Didier Marcelis who has bring together a passionate and dynamic team as well as having Hubert de Boüard de Laforest (co-owner of Chateau Angelus) as a wine consultant. This is a great everyday Bordeaux. Cheers!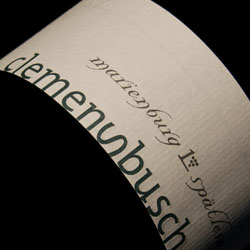 Clemens Busch
Marienburg Riesling Spatlese 2010
Produced by husband and wife team Clemens and Rita, Clemens Busch has been a family owned and operated estate since 1986. Located in the heart of Mosel they produce wines according to biodynamic principles, as they are truly believers in ecology. For many years Germany has been on the forefront of organic agriculture and Clemens and Rita are driving examples. The Clemens Busch Riesling Spatlese, a late harvest Riesling which results in a sweet zippy style wine, is a perfect match with any spicy food or Asian cuisine. Because of varietal's high acidity, Riesling is known to age for many years. In fact, Riesling is one of the most long lived white wines!