Since its formation, Chateau Kefraya has had a goal to cultivate, "A terroir, a soul, a great wine" and with this mission, Chateau Kefraya has earned the respect and admiration from wine lovers and collectors alike. Owned and operated by the Bustros Family, the large estate was establishing during Lebanon's Civil War. The Bustros family comes from a long lineage of winemakers that incorporates obscure grape varieties with more traditional varieties. They produce wines of great character in Lebanon in the diverse soils of the Bekaa Valley.
The estate's main castle was constructed in 1946 which sits atop an artificial hill in the village of Kefraya. This hill was used by the Romans centuries ago to observe troop movements in and around the valley. Founder and visionary Michel de Bustros undertook this massive work to implant the vineyards on the hillsides in 1951 and in 1979 Chateau Kefraya started producing wines with its own grapes grown in its own vineyard and vinified in its own cellar.
Diversity of Soils and Varietals at Chateau Kefraya
The vineyards of the Chateau are grown on a mosaic of terroirs, from clay-limestone, clay- chalk as well as sandy and gravelly soils. In addition to the variety of soil, Chateau Kefraya is certified sustainable and grows a wide range of varietals from Cabernet Sauvignon, Syrah, Chardonnay and Viognier to more unusual varietals such as Carmenere, Marselan and Muscat a Petits Grains. It is well known that all of Chateau Kefraya's bottlings are a blend of several grape varietials, encompassing the rich and diverse terroirs of the Bekaa Valley.
Chateau Kefraya Blanc de Blancs 2014
Chateau Kefraya Red 2010
Chateau Kefraya Comte de M 2010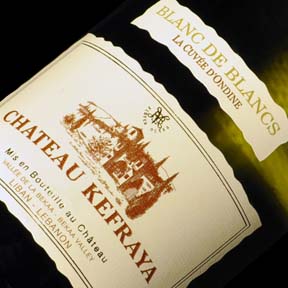 The Blanc de Blancs is a blend of Viognier, Clairette, Sauvignon Blanc, Muscat a Petits Grains, Bourboulenc and Chardonnay. Grown in the Bekaa Valley, the estate manually harvests its vineyards, destems and the grapes undergo a short period on its skins. This short skin contact adds texture and body to the wine. The Chateau Kefraya Blanc de Blancs has a lively impression of tropical fruits and citrus followed by notes of honey and lilac. A refreshing white that pairs well with smoked salmon, grilled shellfish or can be enjoyed with soft cheeses.
Add to your collection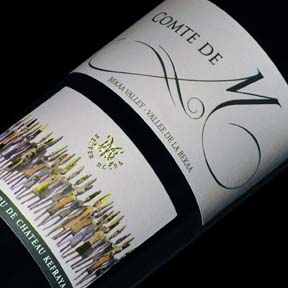 The Red is a blend of Cabernet Sauvignon, Syrah, Carignan and Mourvedre. Grown on clay-limestone soils of the Bekaa Valley, the vines average 30 years old spread over 22 hectares of estate vineyards. The Chateau Kefraya Red displays notes of clove, pepper, toast and forest berries. The palate is full and round with rich tannins to frame the body. Pair this savory red with steak, light game, lamb and soft cheeses.
Add to your collection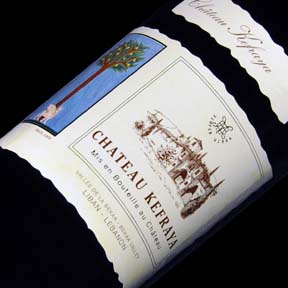 The Comte de M is produced in Lebanon's Bekaa Valley. Produced from the estate's best grapes, the Kefraya Comte de M is fermented in 60 hl oak barrels for five weeks followed by 18 months in French oak barrels. A blend of Cabernet Sauvignon and Syrah, the Chateau Kefraya Comte de M is fresh, full-bodied and complex. Fresh blackberry bursts on the palate balanced by hints of well integrated oak leading to a long and lingering finish. Enjoy this powerful red with game, black truffles and matured cheese.
Add to your collection