Hudelot Baillet Chambolle Musigny Vieilles Vignes and Venica and Venica Ronco del Cero Sauvignon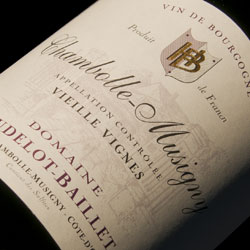 Hudelot Baillet
Chambolle Musigny Vieilles Vignes 2012
"The 2012 Chambolle-Musigny Vieilles Vignes comes from four lieu-dits to the south of Chambolle, courtesy of vines aged between 55 and 70-years. It has a very elegant bouquet that needs a little more encouragement than the regular Chambolle, opening to reveal brambly black fruit, cold stone and a touch of forest floor. The palate is medium-bodied with fine, supple tannins matched with good acidity. There is fine depth here, adorned with rounded blackcurrant and raspberry fruit and perhaps just requiring a little more tension right on the finish. Still, this is very fine." 91-93 points, Neal Martin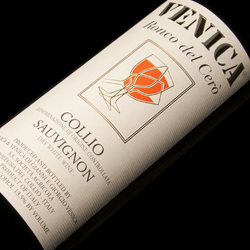 Venica and Venica Ronco del Cero Sauvignon
2013, half bottle
From the Collio appellation in Friuli-Venezia Giulia in Italy, may I present Venica & Venica.
This 85 year old producer makes wines that absolutely express the Spirito del luogo of the land.
The wonderfully aromatic Sauvignon (in Italy, Sauvignon blanc is simply listed as 'Sauvignon') has fabulous texture and finish. It is the kind of wine you rave about and seek out after your vacation in the region. So why wait, bring home this attractive dried pear, hazelnut mint and herbal scented beauty. Worth the splurge!