Cascina Fontana Dolcetto d'Alba and L'esprit de Chevalier Blanc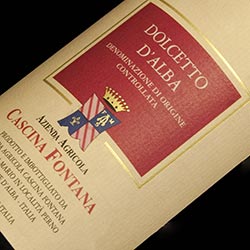 Cascina Fontana
Dolcetto d'Alba 2011
This Dolcetto is a young, dry red wine and above all presents a freshness and vitality that is invigorating. Dolcetto d'Alba is rich in color, with an intense nose. Because it has little tannin, it is easy to enjoy with or without food. Dolcetto d'Alba is a wine to enjoy relatively young, but it is also capable of aging and improving for upwards of four or five years. Like all wines born in the Barolo region, Dolcetto with age begins to take on some of the characteristics of Nebbiolo, particularly in the evolution of its bouquet. Dolcetto d'Alba can be drunk with a slight chill in the summer months. This everyday wine is the ideal accompaniment to salumi and antipasti as well as to simple pasta and meat dishes.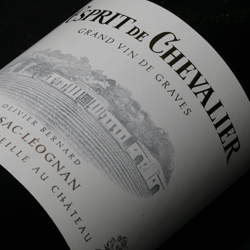 L'esprit de Chevalier
Blanc 2011
This is the second wine of one of the most famous White Bordeaux producers, Domaine de Chevalier, and exudes fresh and zingy tropical fruit with soft creamy oak on the nose, followed by an exotic, yet steely and mineral finish which really pays homage to the famous Grand Vin. Pale gold in color this wine delivers a rich nose of white flowers, citrus and roasted nuts. The palate is smooth, fresh and fruity, ideal for pairing with simple white fish or shrimp. Sauvignon Blanc and Semillon, this great value wine is one to keep for when you aren't sure what to open. A definite crowd pleaser.