Ashbrook Estate Semillon and Vieux Telegraphe Chateauneuf du Pape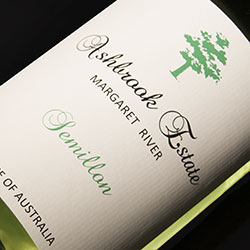 Ashbrook Estate
Semillon 2013
The Ashbrook winery uses 100% estate grown fruit, all harvested by hand. This particular wine is sourced from a single vineyard planted to the Semillon grape. Semillon is seen mainly in Bordeaux where it can be a component in dry white wines, as well as the backbone to the sweet wine Sauternes. However, don't be mistaken, this is by no means sweet or done in a Sauternes style. This dry white wine is fermented and aged in stainless steel, allowing the fruit and minerality to shine through. On the nose one will notice spice and floral notes. The Ashbrook Estate Semillon is a weighty wine with an almost waxy like mouth-feel. The palate bursts with citrus and orange blossom. The finish is long and pleasant, leaving you longing for another sip. This wine is fairly versatile when it comes to food pairings. The delicate floral and citrus flavors lend themselves to ceviche and sushi, while the weight and body of the wine can stand up to heartier foods such as grilled chicken or pork dishes.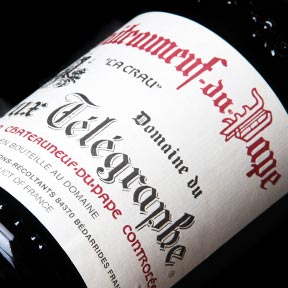 Vieux Telegraphe
Chateauneuf du Pape 2011
The plateau vineyard La Crau has been owned by the Brunier family since the late 1800's. The original owner, Hippolyte Brunier, was a modest farmer who decided to plant vineyards in a sight where others would not dare. The vineyard is covered with rounded stones, and located on a plateau where it is exposed to the elements such as the scorching sun, and the fierce Mistral winds. At first the wine he produced was only shared with family and close friends. When it became evident to Hippolyte that the sight was producing wonderful wines, he started the label Vieux Télégraphe. The name was chosen as this was also the sight of a communication tower built in the 18th century to transmit telegraphe messages between Marseilles and Paris. Today, Vieux Télégraphe is still owned and operated by the Brunier family. The Chateauneuf du Pape La Crau is considered one of the top wines of the region. The vines here are up to 60 years old, and the wine shows a rustic earthy character with fantastic length and complexity.