Route du Van Dolcetto Shiraz and Eric Bordelet Poire Granit Pear Cider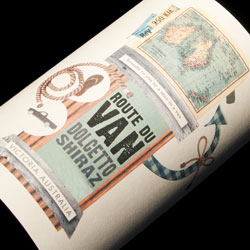 Route du Van
Dolcetto Shiraz 2012
The team at Route Du Van believe that wine is a part of life to be shared with family and friends over a meal or snacks. It is with this belief in mind that they strive to craft wines of balance, that compliment food, and are easily drinkable. Every wine under the Route Du Van label must first past the test of being enjoyed with a meal by the team before it is released to the public. Ian, David, and Tod spend their dives driving around the many terroirs of Victoria, Australia, sourcing grapes from growers who share their same vision. The Dolcetto/Shiraz is sourced from three different sites throughout Victoria. The Dolcetto, which comprises 70% of the blend, is sourced from King Valley and Alpine Valley. The Shiraz, making up the remaining 30%, is sourced from Goulburn Valley. This medium bodied wine comes across the palate with great acidity. Earthy flavors of licorice, mushroom, and wildflowers compliment the black cherry and spice notes. A great summer alternative to the more typical heavy and jammy Aussie Shiraz.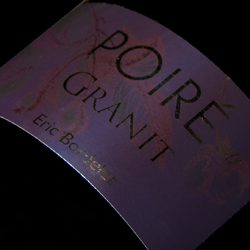 Eric Bordelet
oire Granit Pear Cider 2013
Eric Bordelet, originally a sommelier, took over the family business in 1992. Mr. Bordelet's orchards grow over 30 varieties of apples and over 20 varieties of pears. What they are proudest of however, is their "Grand Cru" soil. The complexity of their ciders somes from the Precambrian sedimentary rocks, which were formed over 3 billion years, and comprised of soft granite and slate. The Poire Granit is a refreshing summer sipper, with light bubbles, low in alcohol, and with a hint of sweet fruit. Fantastic for sipping poolside, or paired with some shellfish. Give this unique pear (not apple) cider a try and you'll be glad you tried something new!