Join us alongside Mike Duffy, sales representative extraordinaire from Martin Scott Wines for a Burgundy and Bubbles Tasting: Jo Landron Brut Atmosphere, Pierre Morey Bourgogne Aligote and Jean-Noel Gagnard Chassagne Montrachet L'Estimee on Thursday, May 7th from 5 to 8 PM.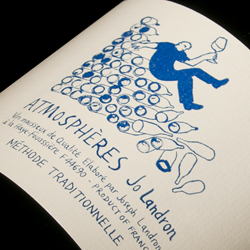 Composed of 80% Folle Blanche and 20% Pinot Noir, the Atmosphere cuvee is a rich sparkling wine from the Muscadet region. The nose contains notes of citrus fruit, peach and red apple, while the palate reveals dark and toasty notes of blanched almonds and freshly baked bread. With a lengthy, refreshing finish, this wine is of excellent value.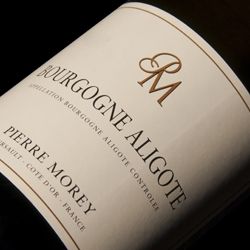 There is nothing better than a refreshing, zippy Aligote on a warm summer day. Aligote is a grape found in Burgundy, but often overshadowed by Chardonnay lovers. Aligote has a reputation for having a screaming high acidity, which makes it the perfect accompaniment for food – especially goat cheese. Domaine Pierre Morey has been producing this exceptional examples of Aligote since 1930 and remains one of the most respected and renowned styles on the market today.
Jean-Noel Gagnard's daughter is responsible for naming this particular property, which means "the esteemed one" in French. This wine boasts with sweet bright red cherries, candied raspberry and coats the mouth for a long finish. The L'Estimee is an excellent value in red Burgundy, as it hints around at the Bourgogne Rouge price range but offers so much more. This is a delicious and generous Red Burgundy that is not to be missed.