Quinta do Popa Popa Tinto and R. Stuart Big Fire Pinot Gris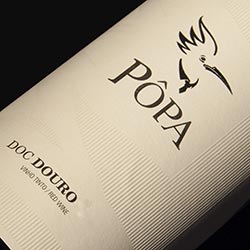 Quinta do Popa
Popa Tinto 2012
Quinta do Popa is situated in Adorigo, the heart of the Douro Valley, in the municipality of Tabuaco, or simply, in the Alto Douro which is classified by UNESCO as a World Heritage of Humanity site. Having personally visited the Douro valley, I can assure you that the landscape is unlike any other. Dramatic, lush and seemingly untouched, the Douro thrives on its rich viticultural history, which is actually older than Portuguese nationality. Quinto do Popa has been passed down to descendents from Francisco Ferreira, known as 'Popa'. His dream was to put Touriga Nacionale in the ranks of the finest grapes in the world – and that he did. The Popa Tinto is the estate red. A blend of Tinta Roriz (35%), Touriga Nacional (25%) and Tougia Franca (20%), the Popa Tinto is rich and clean, with a nose of coffee blended with floral aromas and ripe red berries. A great surprise for under $20.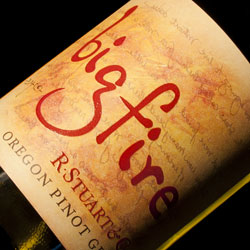 R. Stuart
Big Fire Pinot Gris 2010
Rob Stuart started growing Pinot Noir and Pinot Gris grapes in McMinnville, Oregon back in 2002. Today, the R. Stuart and Co. is a primarily a winery, but also houses a great wine bar and store selling wine and artisanal food. The 'Big Fire' wines are a series that Rob considers your "Tuesday night wine" – a wine that you don't have to feel bad about opening, but isn't your everyday cheapy that can potentially let you down. The Big Fire Pinot Gris is exactly that: a wine that delivers big on your typical Tuesday night, without breaking the bank. Oranges dominate the palate, followed by apple, ginger and Anjou pear notes on the finish. A great winter white to stock up on!