Join us Thursday September 11th from 5 to 8 pm for a French Value Reds Tasting: Champy Bourgogne Rouge, Volnay and Domaine L'ostal Cazes Estibals. Three interesting French reds that will help you ease in to the chilly fall months ahead, and won't break the bank.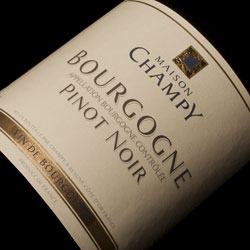 Champy Bourgogne Rouge is the entry level Pinot of Maison Champy, the first "Maison de Vin", or negociant, founded in 1720. As far as we know, Maison Champy is the oldest trading negociant still in business today. Winemaker Dimitri Bazas came to Burgundy in 1991 and honed experience at numerous famed producers, either as winemaker or consultant, such as Henri Boillot, d'Angerville, Roumier and Serafin before making his home Maison Champy. Dimitri uses a very 'hands-on' approach, making these wines very approachable in the early years and also very easy on your wallet.
Widely considered to produce some of the most elegant wines of Burgundy, the vineyards of Volnay – a village dedicated entirely to Pinot Noir – lie between those of Pommard to the north and Meursault to the south. Champy's vineyards, which are farmed organically (certified) lie at the southern end near the Meursault border.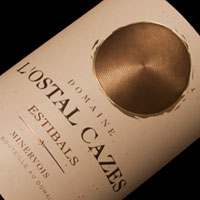 L'ostal Cazes Estibals gets its name from the fruit collected in several classified areas in the Minervois appellation. Estibals is a beautiful plot of land that arguably receives the most sun. A blend of 30% Syrah, 35% Grenache, 35% Carignan and aged 12 months in french oak barrels, this powerful yet elegant blend is a perfect wine to pair with most foods – and the price is even better!