Chateau La Grave and Curvature Cabernet Sauvignon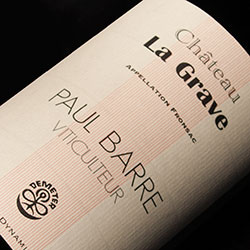 Chateau La Grave
Back from Bordeaux, I needed to choose a Bordeaux for my pick of the month. Paul Barre is one of the few to still use Malbec in his blend. This Fronsac is mainly Merlot based with some Cabernet Franc and Malbec. The estate has produced bio-dynamic wines since 1990, which is pretty amazing for Bordeaux (who is just starting to get involved). It is a family owned business for three generations now, and Paul Barre bought it back in 1974 to be able to continue looking after it. He was raised surrounded by wine, which is certainly one of the reasons why he is doing such good work. This wine is also a perfect match for last minute barbecues or warmer fall dishes!
Add to your cart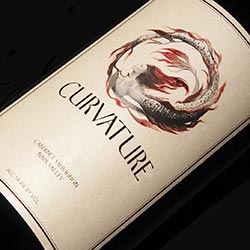 Curvature
Cabernet Sauvignon 2010
We just discover this wine and just added it to our shelves. Christie Kerr, one of the world's best golf players, is at the forefront of this wine. She loves Golf, Wine and fighting for her cause. She started this project in 2009 with the Pride family in California. Beside her devotion to Golf, she always wanted to become a sommelier and produce wine. She is also devoted to helping developing a cure for breast cancer; she's already raised a fund through the Golf Association and opened a Women's health center in NJ. She's definitely managed to bring all of her passions together as she is a top golf player, devoted to breast cancer research and the wine is superb: a typical well balanced Californian Cabernet. All the revenues of this wine are going to breast cancer research! That being said, you can find more information on our producer profile (link) and you have more than one good reason to try it now.
Add to your cart