A sommelier turned winemaker, Pax Mahle first garnered attention for his bold and muscular red PAX wines. Drawn to the pure expression and easy to drink style of wines produced from grapes grown in cooler vineyards, Mahle began to seek out new vineyards and opportunities. Striving not for the "perfect wine" but rather an honest, authentic and compelling wine, the Wind Gap label was born.  Sourced from vineyards planted along or directly influenced by a wind gap, these grapes benefit from cooler temperatures and a longer growing season. Launched in the mid-2000's, Wind Gap Wines has already received great critical acclaim and a cult-like status.
With a subtle French influence, Mahle produces wines that are delicately nuanced and tell a story regardless of their appellational origin. Vineyards are carefully selected both for their location, low yields and farming practices. Utilizing natural or wild yeasts, Mahle utilizes different handling for each varietal, striving to remain true to the unique characteristics of each grape and plot. To fully embrace the potential of each harvest, some varietals are left on their stems during primary fermentation while others undergo full cluster fermentation. The Wind Gap Wines, while constantly striving for balance and truth, are alluring in their freshness. In Pax's own words, "Wind Gap is all about classically styled wines that represent the new California." Easy to drink, pairing well with food, regardless of season and of the highest quality these wines are justifiably celebrated by critics and enthusiast alike.
Trousseau Gris Russian River 2013
Pinot Gris Windsor Oaks Vineyard 2009
Syrah 2010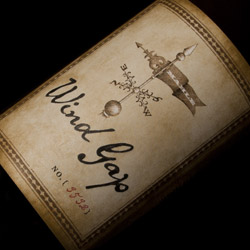 Labeled "easily the most intense so far" by winemaker Pax Mahle, this 100% whole cluster pressed wine is crisp and delicate. Harvested earlier than the 2012, it is stunning in its lightness, freshness and verve. Approachable with mineral notes of rock and soil complemented by exotic pineapple, the finish is lively and pairs well with salty foods like oysters or potato chips.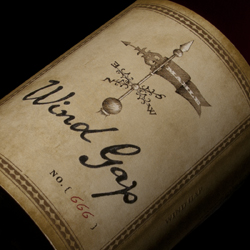 This bright orange wine is fermented in a concrete egg on its skins. With a tangy and persistent finish reflected in the mineral accented palate full of red-berry flavors. Juicy, spicy and dry it still maintains expansive depth with notes of strawberry, pear and soft jasmine.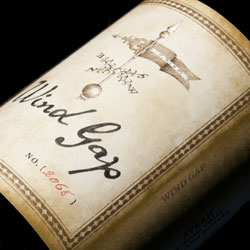 93 Points
, Robert Parker. Bursting from the glass with rich notes of dark fruit, olive, black pepper, sage, rosemary and juniper, this Syrah has a stunningly large personality. Rich, intense and generous this 100% whole cluster fermented wine is delicately balanced with savory notes and an exuberance of fruit.