Join Us Wednesday July 2nd from 5 to 8 pm for a special Red, White & Sparkling Tasting with Terre du Sol Malbec "1733", L'Enclos des Braves Les Gourmands,  Jean Aubron Grand Fief de l'Audigere Muscadet & Champagne Bourgeois-Diaz Brut Distingue.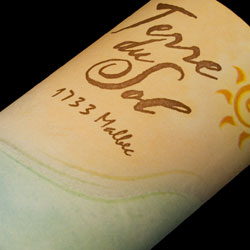 Meaning "Land of the Sun" this 100% Malbec comes from the heart of the Languedoc-Rousillion region and famous home of Malbec, Cahors. A small family run farm that dates to 1733, the Domaine is known for producing creamy and light drinking wines. Produced stainless steel fermentation this hand-harvested, young vine Malbec is darkly fruity with a lovely high acidity. Perfect for pairing with spicy foods, light and dark meats and hard cheeses.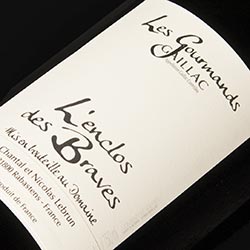 Hailing from the relatively wild and unknown Gaillac region of France, located Northeast of Toulouse, Nicolas Lebrun produces amazingly soulful wines from his biodynamic estate. After working in the wine industry around France for 12 years, Nicolas purchased this small estate in 2005 where he not only utilizes biodynamic principles, but indigenous yeasts. With limited sulfuring this wine is like dark purple velvet with hints of teasing minerality and a long lingering finish.
Located just outside of Nantes, lies the classified vineyard of Grand Fief Audigere. Jean Pascal Aubron manages this estate, which has been held by his family since 1843. Using traditional vinification methods, the wines are fermented and rested on their lees in glass-lined underground tanks. This yields classical Muscadet wines that are ethereal and refreshing. Dry and crisp with a high acidity this wine is suitable for aging.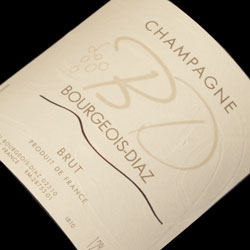 This family owned Champagne estate lies to the Southwest of Reims. Producing traditional Champagnes with minimal dosage, they are celebrated for their light to medium bodied wines. With 2/3rds of the wine aging in stainless steel tanks and the remainder in oak barrels, the wines are refreshing with just a slight touch of oxidation. Produced under biodynamic principles this wine is 65% Pinot Meunier, 10% Chardonnay, 25% Pinot Noir and 20% vin de reserve, with a  rich palate of stone fruit and minerality.