Join us, Thursday, October 17, from 5:00 to 8:00 p.m. when Liz Willette from Grand Cru Selections stops by to pour tastes of some of our favorite examples of Chardonnay from France and Pinot Noir from California: Tire Bouchon Bourgogne Blanc, Pernot-Belicard Puligny-Montrachet Champs Canet, Melville Pinot Noir Verna's Estate and Brewer-Clifton Pinot Noir.
Tire Bouchon
Bourgogne Blanc 2011
This White Burgundy offers something that's difficult to find in Burgundy: value. The fruit sources for this Chardonnay are located principally in Meursault and Savigny-les-Beaune – not bad for $17 per bottle. Refreshing with a bright streak of acidity to balance out the ripe fruit, this offers just about everything you could want in white Burgundy. This is one to stock up on!
Buy now!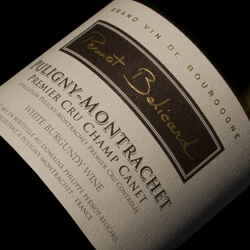 Pernot-Belicard
Puligny-Montrachet "Champs Canet"
Philippe Pernot did all wine lovers a great favor when he convinced his wife's family to allow him to start producing wine from their vineyards instead of selling off the grapes to local negociant. In his first vintage, 2009, Pernot turned out an impressive range of wines from a number of top sites. The mineral notes and intensity of this Puligny, for example, make for an impressive debut.
Buy now!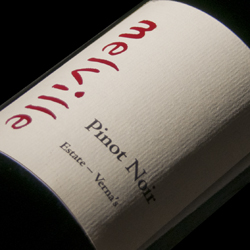 Melville
Pinot Noir Verna's Estate 2011
The team at Melville, father Ron and his sons Chad and Brent, along with winemaker Greg Brewer, produce this Pinot Noir from a vineyard in Cat Canyon, Santa Barbara County. This is one of the most engaging examples of California Pinot Noir below the $30 mark. It combines the ripe fruit that the Golden State's wines are known for along with an excellent sense of balance.
Buy now!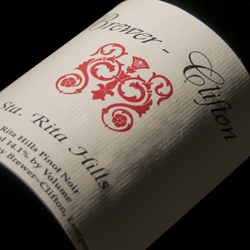 Brewer-Clifton
Pinot Noir Sta. Rita Hills 2011
This bottling from Brewer-Clifton is made from a blend of three estate vineyards within the Sta. Rita Hills AVA: Mount Carmel, 3-D, and Machado. The richness of fruit along with the purity and firm structure of the wine are classic Brewer-Clifton. A partnership between winemakers Greg Brewer and Steve Clifton, few, if any, producers in California have done as much to elevate the status of Pinot Noir.
Buy now!