Mamete Prevostini Botonero and Domaine Pierre Morey Bourgogne Aligote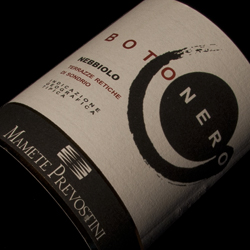 Mamete Prevostini
Botonero 2011
Nebbiolo is usually identified with the Piedmont region, specifically Barbaresco and Barolo.  However, the grape is also grown widely across Lombardy as well.  In the north of Lombardy, near the Swiss border, lies the Valtellina, a region producing some Nebbioli as profound as its more famous Piedmont counterparts.  This is a mountainous region and the altitude and the cold nights result in aromatic, lighter, expressions of Nebbiolo.  Mamete Prevostini's Botonero is one of their less expensive wines that come from Sondrio about sixty miles north of Milan, but is still a great example of Nebbiolo and very true to type.  The wine is both fermented and aged in stainless steel so that the focus is really on the fruit profile of the grape.  The nose has a floral quality of violets and notes of red cherry and earth with soft tannins.  This is a great affordable wine for lunch or a simple dinner.  In fact, Botonero is served as the house wine at Mamete Prevostini's famous restaurant Crotasc in the Valtellina.
Buy Now!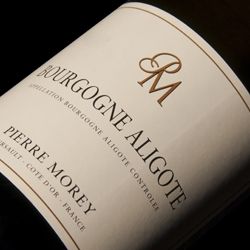 Domaine Pierre Morey
Bourgogne Aligote 2009
Pierre Morey's family can trace their roots in Burgundy back to the 16th century – the family has been making wine in Meursault since 1793.  He has been making wine since 1971 working with the likes of Domaine Comtes Lafon and Domaine Leflaive, one of the first producers in Burgundy to go organic and bio-dynamic.  This month, I've picked his Aligote.  The 'other' white grape of Burgundy that can be cause for confusion among wine drinkers given the "white Burgundy = Chardonnay" rule, but Aligote has grown in Burgundy since at least the 18th century. This wine has notes of lemon, some "saltiness," green apple, and vanilla on the palate.  Though great as an aperitif for its refreshing quality, this wine is an ideal pairing with oily and salty foods, such as sausage, grilled fish and most definitely clams, oysters and scallops.
Buy Now!