Urki Getariako Txakolina and Errazuriz Wild Ferment Chardonnay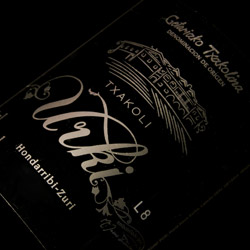 Urki
Getariako Txakolina 2011
In these hazy and hot days of August, we need to drink something crisp and bright with not too much alcohol, the kind of wine that would be perfect for a picnic in Central Park. For this I turn to Basque country and the small village of Getaria, which produces a wine called Txakolina (pronounced schok-o-lina), or Txakoli. If Txakoli wasn't funky-sounding enough, the grape this wine is made from is called Hondarribi-Zuri, a grape indigenous to the region. It undergoes a cold fermentation is steel tanks to keep alcohol levels low and balance the aromas. It has a straw yellow color with hints of green. There is a light effervescence (from naturally trapped carbon dioxide) to the wine with pineapple and apple and light floral notes. It has a bright attack and a balanced finish. Enjoy it outdoors with plenty of sunshine.
Buy Now!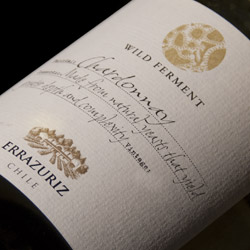 Errazuriz
Wild Ferment Chardonnay 2011
Due to the heat in August, I tend to substitute fuller bodied white wines for red. The Wild Ferment Chardonnay by Vina Errazuriz is a great starting point for people who fear 'oak-y Chards', perhaps due to bad experience of a lesser wine. This wine has a really expressive nose with flavors of tropical fruit highlighted by toast and a little touch of smoke (yes, from the oak barrels). The finish shows a bright zingy quality that compliments the creamy texture. The grapes are grown in the Casablanca Valley of Chile, just inland from the Pacific, which provides ideal, cool temperatures for growing Chardonnay. I would recommend this wine to anyone looking for a quintessential (and delicious) New World Chardonnay that's a fantastic value.
Buy Now!