Join us on Wednesday, July 24, between 5:00 and 8:00 p.m. when John Gorman from Domenico Valentino stops by to pour samples of three new arrivals from the Piedmont: Castello Di Verduno Basadone, Orsolani Di Caluso and Cuvee Tradizione.
In the Piedmont Nebbiolo definitely takes center stage, and deservedly so, but two
of the region's historic heirloom varieties – Erbaluce and Pelaverga
– are beginning to attract notice among some of the area's most ardent fans. While these varieties may not be household names just yet, they've been preserved for a reason, and in the hands of producers like Orsolani and Castello di Verduno it's easy to see why
they've built a dedicated wine-geek following
.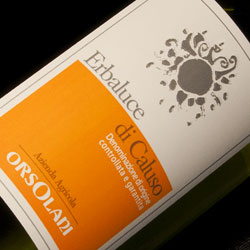 Orsolani
Erbaluce di Caluso 2011
For four generations, after returning to Italy from America, the Orsolani family has specialized in the local (and rare), indigenous white variety, Erbaluce, which has been grown in the Piedmont since at least the early 1600s. This bottling is a fantastic introduction to the variety and shows fresh, white fruit flavors with a lively "mineral" character and notes of Mediterranean herbs.
Buy now!
Orsolani
Cuvee Tradizione Metodo Classico 2007
Again 100% Erbaluce, but this time vinified as a sparkling wine using the same method as employed for Champagne and aged for four years on its lees, the Cuvee Tradizione is a delicious, complex wine with exotic fruits, herbs, and toasted notes from the aging. A great Champagne alternative but certainly not a look-alike – certainly its own delicious style.
Buy now!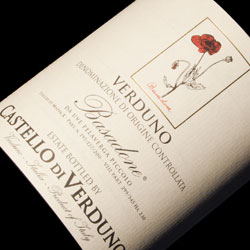 Castello di Verduno
Basadone 2011
Verduno is the northernmost village in the Barolo zone and it is also the site for a resurgence of the indigenous Pelaverga, a red grape that yields perfumed, lighter-colored reds that still pack plenty of punch in the flavor department. Castello di Verduno's Pelaverga is a great introduction to the grape with its lively, peppery red fruits – an immediate favorite.
Buy now!