Castello di Verduno Basadone and Oddero Langhe Nebbiolo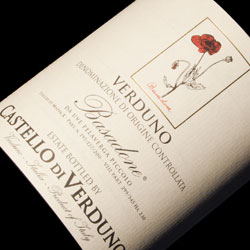 As I'm traveling to the Piedmont to visit producers for the beginning of July, it seemed only fitting that I choose two Piemontese wines this time around. This Castello di Verduno is brand new to our shelves and made from a grape that's making its first appearance here at Millesima: Pelaverga, a rare red grape variety indigenous to the Piedmont that has been grown in the area of Verduno (in the Barolo zone) since at least the 1600s. It produces wines of a light, almost pale red, but absolutely loaded with red fruit and spice (nutmeg, black pepper), and this is a great example. The vinification here leans toward a traditional style, allowing the grape's character to take center stage.
Buy Now!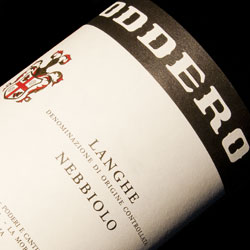 One of my favorite producers of traditionally-styled Nebbiolo, Oddero has been producing wine in the village of La Morra in the Barolo zone since 1878 – but records indicate that their ancestors had been farming grapes and making wine for centuries by that point. Now run by sisters Mariacristina and Mariavittoria, Oddero makes beautifully balanced expressions of indigenous varieties (and a few "international" grapes as well) that favor elegance and expression over power and opulence. This Langhe Nebbiolo (the same grape as Barolo –Oddero's specialty), was aged in Slovenian and French oak and shows a pitch-perfect expression of Nebbiolo: floral notes on the nose, red fruits, and spices. I'll be visiting the property this month, and drinking plenty of this Langhe in preparation.
Buy Now!