Clos del Gos and Domaine Champalou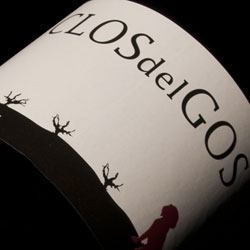 This is a delicious full bodied red for Summer time! A great wine to go with your steak or burger or chops but inexpensive enough to use for an afternoon sangria. Clos del Gos hails from Montsant, a DO (Denominacion de Origen) in Catalonia, north-east Spain. Montsant wines are generally blended and offer some similarity to those of the neighboring Priorat at a fraction of the cost. Clos del Gos is a blend of Grenache, Samso (a Catalan word for Carignan), and Syrah, and the wine spends 4 months in French Oak. Like similar blends from the South of France, this wine is fruit driven with flavors of black currant, strawberries, clove, and cinnamon, and a little vanilla and tobacco from the oak barrels. This wine is plush with fruit but not heavy. Great for summer time and is also great when slightly chilled.
Buy Now!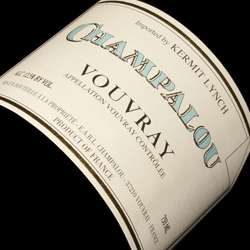 Vouvray is a village within France's Loire Valley located near Tours.  White wines from this region are made from Chenin Blanc, one of the world's most commonly planted grapes, and, so, offers a great illustration of the concept of 'terroir' (the idea that specific location, weather, and soil dictates the ultimate character of a given wine).  Chenin Blanc from Vouvray will be totally unique compared to those from California, South Africa or China. Didier and Catherine Champalou have been making top-notch Vouvray since 1983. This 2010 dry white shows a wonderful blend of citrus, floral notes, and peaches.  It has a fresh, summery fruit up front, and clean and tart finish.  This is great with seafood, chicken, or a wide range of cheeses.
Buy Now!