San Salvatore Falanghina and Bodega Ruca Malen Malbec Reserva
This Falanghina is exactly the right wine for summer time, it is refreshing with ripe, exotic fruits and a nice acidity to it – exactly what we need for the hot, humid weather we've been having. The wine comes from Campania in southern Italy. San Salvatore practices biodynamic farming. Indeed the vineyards are located in the middle of a national park : "Il cilento", therefore they are doing all they can to preserve nature and make great wines at the same time. You can enjoy this wine with almost anything.
Buy Now!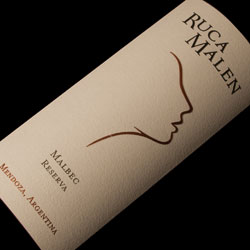 This wine is one of the most complete Malbecs I've ever tasted, with a lot of power and concentration in the flavors. You can't miss it, this is a real Malbec with all the features you're looking for. The producer's aim is not to produce a common wine, they are here to produce a high-quality, sumptuous wine with a real Mendoza identity. They put all their knowledge and efforts into the grapes vintage after vintage. If you look for wine with bold flavors, you can't miss with this one! Give it a try.
Buy Now!