Few drinks speak as directly of summer as Vinho Verde and, Thursday, June 27, from 5:00 to 8:00 p.m. we'll be opening two different wines for our tasting with the Passport to Vinho Verde program – one white and one rose – delicious, easy drinking wines that will be moving by the case all summer long: Vera Vinho Verde White and Rose.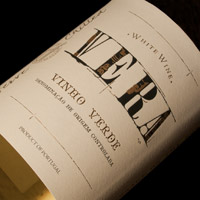 Vera
Vinho Verde White 2012
Rui Abecassis, a native of Portugal, longtime New York resident, and friend of the shop, introduced this excellent Vinho Verde to the U.S. with the 2010 vintage and the wine seems to get better each year. A fresh, drier style than most Vinho Verde, the Vera is loaded with bright, crisp citrus notes and just the right amount of effervescence to keep things fun – a great wine to accompany a wide range of foods – everything from sushi to cheese – or to sip on its own when the temperature climbs. Definitely a summer favorite.
Buy now!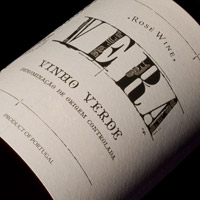 Vera
Vinho Verde Rose 2012
Introduced last year with the 2011 vintage, the Vera Rose was, like the white wine before it, an immediate hit and it's easy to see why. The 2012 comes in just a little bit lighter and a little bit drier (both good things, as it happens) than the 2011 was, but still bursting with just as much ripe, red fruits, a crisp, refreshing acidity, and, again, just the right amount of bubble. A blend of the indigenous Vinhao and Rabo de Anho varieties, wine doesn't get any more summery than this balanced, crisp rose.
Buy now!