Thursday, June 20th from 5:00 to 8:00 P.M. Michel from Vinotas Selections will be back in order to open up and taste some of the best Summer-wines from his portfolio of independent wine-growers: Aubron Grand Fief de l'Audigere Muscadet, Terre du Sol Le Roujal and Pascale Pibaleau La Perlette
[threecol_one]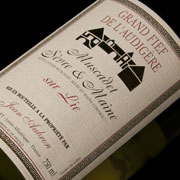 Jean Aubron
Grand Fief de l'Audigere 2011
Muscadets definitely rank among our favorite wines for Summer (or any time of year, really). Their crisp, bright acidity allows them to pair with a huge variety of foods, and also makes them very easy to drink just on their own – which sounds about perfect on the hot, sunny weekends we've been seeing. Don't be fooled by the name – Muscadet is nothing like Muscat or Moscato, in fact, it almost couldn't be more different stylistically. Muscadet are known for a lime-like fruit and an almost salty "mineral" character – definitely no sweetness here.
Buy now!
[/threecol_one] [threecol_one]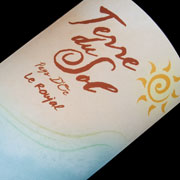 Terre du Sol
Le Roujal 2011
Here's what Michel (he's the importer, after all – we're pretty sure he's tasted the wine a time or two) has to say about this blend of Syrah, Carignan, Grenache, and Merlot: "For centuries, grapes have been grown at the edge of the Mediterranean, enjoying the warmth of the sun while being cooled by the breezes of the sea. One of our winemakers has found a spot where these happy grapes make deliciously affordable and quaffable wines." Sounds like a nice way to spend the Summer.
Buy now!
[/threecol_one] [threecol_one_last]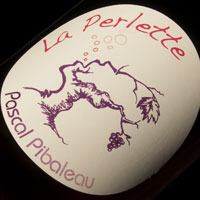 Pascal Pibaleau
La Perlette
This is definitely one of our house favorites and it's sure to get plenty of play in the hot days ahead. Made from the little-known Grolleau, this is a completely natural sparkling wine – the fermentation is allowed to continue after the wine has been bottled which gives it not only bubbles, but also a complex and "wild" array of flavors and aromas. There are spices and cranberries, pepper and blackberries, cherry and just a touch of something earthy – though still quite fresh. Perfect for the season and delicious!
Buy now!
[/threecol_one_last]